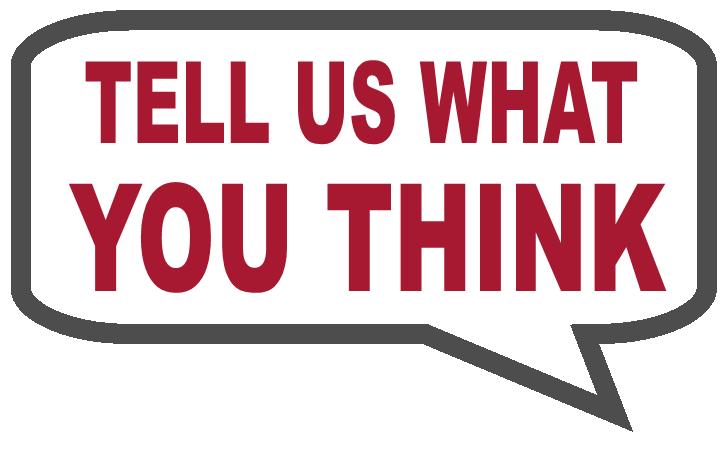 Greetings AWS Northwest Section Members & Friends,
Please provide us feedback with your choices for the AWS NW Section Awards Dinner Event this Winter:
1. Which date would you prefer? (please choose only one)
Friday, December 5, 2014
Friday, December 12, 2014
2. Would you bring a guest? (please choose only one)
Yes
No
3. Which type of entertainment would you prefer? (please choose only one)
Appetizers with casino games & prizes at a local hotel
Appetizers with bowling near a local hotel
Appetizers with local brewery tour and beer tasting near a local hotel
4. Which location works best for you? (please choose only one)
Central of the Cities
North of the Cities
East of the Cities
South of the Cities
West of the Cities
Your response via an email to .(JavaScript must be enabled to view this email address) will help us in planning an event that best fits your desires. A timely response is most appreciated!
Kind regards,
The AWS NW Section Awards Dinner Planning Committee
Date posted: October 6, 2014
Click here to view the email sent to the Section in your browser.

Chairman Notes 8-11-2014
On behalf of our executive board and committee members I would like to inform our membership on some of our plans heading into the 2014-2015 year. We were able to meet as a group on August 5th at Dunwoody College and come up with some great ideas.
We will be doing a tour of Valleyfair in Shakopee again tentatively planned for September 24th at 9am-11am. We invite you to come for a behind the scenes tour where you can learn about general ride mechanics of select attractions and visit certain maintenance areas. You will see close-up aspects of various rides and how they come into play for the ride itself. Thank you to Bob Renner and Megan Andre at Valleyfair for coordinating this event.
We will be doing a tour of Bauer Welding in St Paul in October. Details to come. Other events in the works are; Behind the Mask in February, Skills USA competitions in March, plant tours, technical seminars including a CWI Prep course, Awards/past Chair night among others.
Do not forget to check out the AWS welding trailer coming to the Minnesota State fair on August 21-22nd, in partnership with the Lincoln Electric Company. Details are on the AWS website.
2013-2014 was a strong year for our section and we aim to make this year even better. Thank you for your membership, we will work diligently to put out quality events for our membership to take advantage of.
Sincerely,
Dana Sorensen
NW Section Chair 2014-2015
We strive to provide informative seminars and events to further welding technology and education. We have monthly planning meetings that are open to all members and we encourage you to come and be part of planning the events for your section.
We had the privilege of having the AWS President Nancy Cole speak in Shoreview, MN about Women in Welding and Manufacturing in October. She served three terms as the Vice President before being elected President of AWS in 2013. Her passion and energy for the welding industry inspires all who have the pleasure of her company.
The Northwest Section is looking forward to an exciting 2013-2014 season, with monthly member meetings and events. In November, we will be taking a tour of Chart Industries, named one of the top 100 fastest growing companies. Chart is a leading global manufacturer of standard and custom engineered products and systems for a wide variety of cryogenic and heat transfer applications.
On December 11th, Anoka Technical College will be hosting a seminar for Fronius, a welding company that focuses on robotics, arc and resistance welding. This will be a hand's on meeting, so bring your welding gear!
In January, we will have our annual award ceremony, which honors gold, silver, and life members of our section. This is open to the entire section so come and help us congratulate the members that have reached these milestones.
Our annual Behind the Mask welding contest will be held in February at Wisconsin Indianhead Technical College in New Richmond, WI. This is a welding competition for students and welding professionals. Proceeds are used to fund student scholarships to train the next generation of welders. Come on out and show us what you've got!
SkillsUSA will take place in March. The Northwest Section is very involved with both the fabrication and individual contests.

We are in the planning stages of also offering a tour of Bauer Welding to our section members. Bauer Welding is a national contract metal fabricator of precision tube bending, tubular laser cutting fabrication, and tube assemblies.
We are proud to offer a full-day seminar on Aluminum welding, with special guest speakers in April. Professional development hours (PDH) will be offered at this informative event.
The section now has a Facebook page. The title is AWS Northwest Section. Go to Facebook and please like our page. We will be updating this throughout the year.
We encourage you to become involved in our section and make it the best it can be. With all of our events, there is a place for everyone to use their talents and passion for welding to push the Northwest Section to new heights. Please continue to check our website and watch your email for announcements of upcoming monthly meetings and events as we continue to bring you welding information throughout the rest of the 2013-2014 season.
In closing, I would like to personally acknowledge the board members for their time and dedication to the promotion of welding technology in our area. Your commitment continues to push our section to new heights and I am honored to be part of such a great group.
Your chairman,